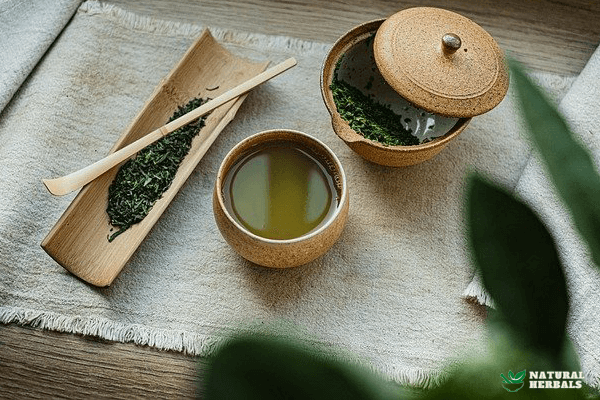 Hypertension is a serious condition faced by many people around the world. The best way to prevent this disease is proper prevention through lifestyle changes. One of the elements of a beneficial and healthy diet can certainly be regular drinking of green tea.
Tea infusion has been shown to have many beneficial properties and good effects on our health. Among other things, tea can have positive effects on our cardiovascular system. The active components of tea, the catechins, among other things, have the ability to reduce bad cholesterol.
Hypertension and drinking green tea
Research findings regarding green tea in the context of hypertension are not consistent. One reason for the different conclusions is that caffeine is present in tea, which raises blood pressure. Furthermore, everyone may respond to caffeine slightly differently. Some studies have been conducted using only an extract containing catechins but no caffeine, while others have been conducted on rats.
By analyzing over 180 different studies and scientific articles, it was found that the catechins in green tea have the ability to lower blood pressure, both systolic and diastolic, and quite significantly. What's more: their mechanism of action has been described.
As little as one glass of green tea per day lowered blood pressure among people with hypertension; even greater effects were seen with two glasses per day. Green tea also reduces the risk of death associated with hypertension and reduces the chances of getting the disease.
In conclusion, drinking about two glasses of green tea a day over a longer period of time will have the best results. The tea should be rich in catechins and therefore high quality and fresh. In addition, green tea poorer in caffeine has better effects.
Contraindications: Are you on hypertension medications?
You should always consult your doctor if you are taking medication for hypertension before you start using any herb. Some herbs may interfere with your current medication and either increase or decrease its effectiveness. A small study found that the efficacy of Nadol may be impacted with green tea.
You should always monitor your own health and body reactions and consult your doctor about using tea as a supplement if you have high blood pressure, especially if you decide to go for the extract.
Source: Effect of green tea consumption on blood pressure: A meta-analysis of 13 randomized controlled trials, Xiaoli Peng, Rui Zhou, Bin Wang, Xiaoping Yu, Xiaohong Yang, Kai Liu, Mantian Mi